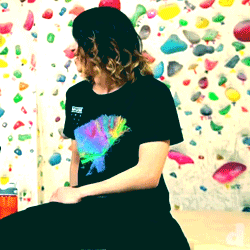 Muse are an English rock band from Teignmouth, Devon, formed in 1994. The band consists of school friends Matthew Bellamy (lead vocals, lead guitar, piano, keyboards, keytar), Christopher Wolstenholme (bass, vocals, keyboards, Misa Kitara, harmonica) and Dominic Howard (drums, percussion, synthesisers).
Tomoya is big fans of Muse. He attended their gig in Saitama Super Arena in January 12, 2013 and updated that news to ONE OK ROCK Diary. Also when he being interviewed by Space Shower TV he used a Muse The 2nd Law's T-shirt. Some ONE OK ROCK songs hve big influences on Muse, such like Deeper Deeper and Naive Astronaut.
In SUMMERSONIC 2013 they performed at the same stage but a meeting between them never recorded.
Ad blocker interference detected!
Wikia is a free-to-use site that makes money from advertising. We have a modified experience for viewers using ad blockers

Wikia is not accessible if you've made further modifications. Remove the custom ad blocker rule(s) and the page will load as expected.