Masakazu Fukatsu is a music clip director born in New York, United States. He studied under Mr. Mitsuo Shindo and joined as 1997 CTPP video staff. In 2002 he went independence but he works at FACTORY1994 since 2010.
He works with ONE OK ROCK in several videos, as a music video director. He also works with other bands like the Hiatus, 9mm Parabellum Bullet, SPYAIR, Asian Kung-fu Generation, etc.
Video directed by Masakazu Fukatsu
Edit
ONE OK ROCK - Clock StrikesEdit
ONE OK ROCK - C.h.a.o.s.m.y.t.h.Edit
ONE OK ROCK - NO SCAREDEdit
ONE OK ROCK - Answer is NearEdit
ONE OK ROCK - 人生×君 TOUR LIVE&FILMEdit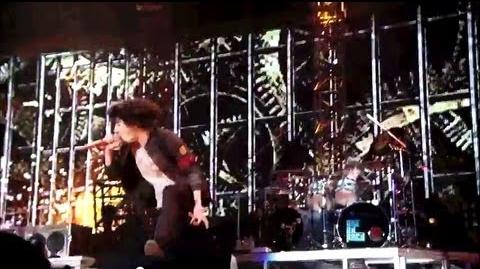 External Link
Edit
Ad blocker interference detected!
Wikia is a free-to-use site that makes money from advertising. We have a modified experience for viewers using ad blockers

Wikia is not accessible if you've made further modifications. Remove the custom ad blocker rule(s) and the page will load as expected.