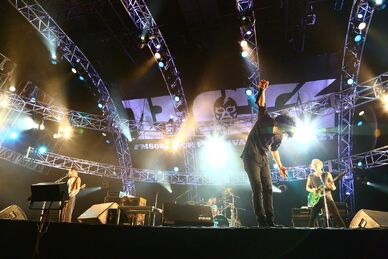 ONE OK ROCK contributed at new-year festival by FM 802 in International Exhibition, Osaka, Japan. This live broadcasted in the radio.
DEEPER DEEPER
Nothing Helps
Clock Strikes
Re:make
Kanzen Kankaku Dreamer
The Beginning
FM 802 broadcast the show in the radio (audio only).
Interview
Deeper Deeper
Ad blocker interference detected!
Wikia is a free-to-use site that makes money from advertising. We have a modified experience for viewers using ad blockers

Wikia is not accessible if you've made further modifications. Remove the custom ad blocker rule(s) and the page will load as expected.